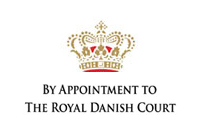 In 2009, Kjeldsens Butter Cookies was appointed as purveyor to the Royal Danish Court by Queen of Denmark, Margrethe II. Each tin, therefore, proudly displays the words, "By Appointment To The Royal Danish Court" with a golden crown in its logo, symbolising the brand's authenticity, quality, and status.
Quality, food safety and sustainability are key focus areas in everything we do.
The Kelsen bakeries are certified according to international quality and food safety standards. Our programs are continuously improved and adapted to customer requirements and legislation. We are committed to working closely with our sub suppliers to ensure a continued focus on quality and food safety for the benefit of our consumers.
We recognize that our decisions and actions have a broader impact on the world around us. Therefore, we constantly monitor our carbon footprint and seek to develop sustainable solutions for the benefit of the environment.
Cookie Quality - Quality has to be experienced!
At Kelsen we are committed to quality from the production of our cookies to the marketing of our brands. Our product quality covers:
Focus on hygiene
Focus on the quality of our raw materials
Focus on production techniques
Focus on quality control and check points
Focus on product standards
Focus on building competencies among our bakers
Focus on craftsmanship
All our cookies are baked and handled in accordance with the HACCP principles and we are working with the following certifications at our bakeries:
BRC (the British Standard for Food Safety)
IFS (the German Standard for Food Safety)
We regularly audit our sub suppliers to ensure the high quality of ingredients and raw materials used in our production. We acknowledge that our high quality standards alone are not sufficient in building long-term relationships with our customers. We also have to build trust - therefore, we systematically work to optimize our supply chain to meet customer demands.